Board of Alberta Health Services makes changes to executive team during restructuring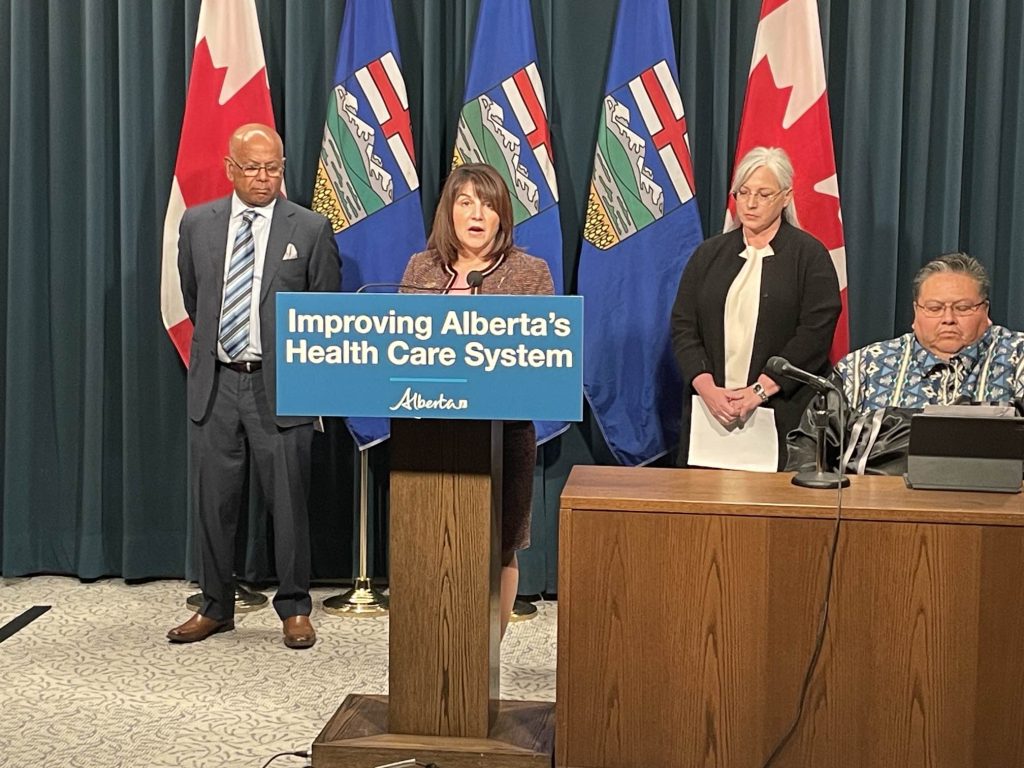 Posted November 17, 2023 9:56 am.
The board of Alberta Health Services says six of the organization's top executives are no longer in their positions.
Last week, Premier Danielle Smith announced sweeping changes to dismantle the provincewide health-care provider, reducing it to one of four new service delivery organizations reporting directly to Health Minister Adriana LaGrange.
She appointed Lyle Oberg, who's a doctor and former Progressive Conservative cabinet minister, to run the AHS board.
He says in a statement that the transition over the next 18 months requires new ideas, voices and leadership.
Oberg says the board has made changes to its senior leadership positions.
Those changes include Mauro Chies, who has been the president and CEO since the UCP government replaced Dr. Verna Yiu in April 2022.
Other executives who are no longer in their roles include Dr. Francois Belanger, vice-president of quality and chief medical officer; Colleen Purdy, vice-president of corporate services and chief financial officer; Tina Giesbrecht, general counsel and corporate secretary; Geoffrey Pradella, chief strategy officer; and Dean Olmstead, chief program officer of capital management.
Sean Chilton, vice-president and chief operating officer for clinical operations, has been named acting president and CEO.
As part of the restructuring, Alberta Health Services will focus on acute care.
This report by The Canadian Press was first published Nov. 16, 2023.