Debate over Alberta independence reignited as UCP leadership race heats up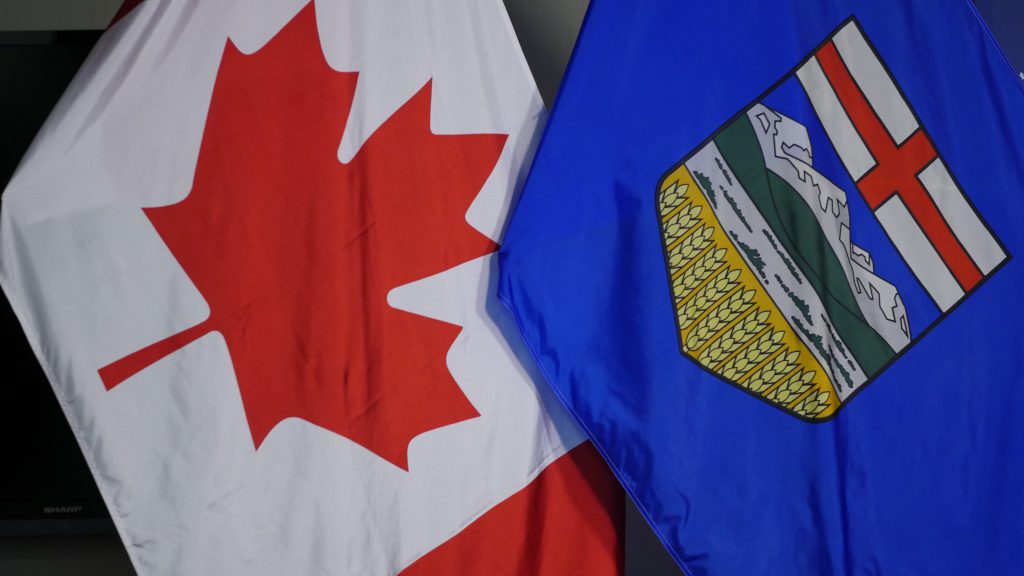 Posted June 16, 2022 8:25 pm.
Last Updated June 16, 2022 8:36 pm.
As the UCP leadership race heats up, the issue of Alberta sovereignty and independence from Ottawa has reared its head again.
There are eight United Conservative Party leader candidates all vying to be Alberta's next top conservative.
Longtime Conservative MP Michelle Rempel Garner openly mused she could soon become the ninth.
Meanwhile front-runners like Brian Jean and Danielle Smith are already laying out their platforms.
RELATED: How is the United Conservative Party leadership race shaping up?
Smith is talking about nullifying legislation out of Ottawa.
And Rempel-Garner has spoken about automatically using the notwithstanding clause on any legislation from the federal government.
3/With cost of living spiraling out of control and a federal Liberal govt hostile to Alberta's interests, picking a leader who can defeat their NDP allies in next year's provincial election is critical. We can't allow the NDP – or Justin Trudeau – to squander Alberta's future.

— Michelle Rempel Garner (@MichelleRempel) June 16, 2022
Duane Bratt, political scientist at Mount Royal University, says Albertans can expect the pro-west, anti-Ottawa sentiment to ramp up during the leadership campaign.
"This is going to appeal to a segment of the UCP, but I don't think it's a large enough segment to win the leadership," said Bratt. "And I think it will scare off many other Albertans."
With a lot of talk about Alberta's rights, one constitutional law professor says despite the stump speeches, the Supreme Court has been clear on where Ottawa and the provinces stand.
"Every case that the Supreme Court has decided over the last 160-odd years on these questions, comes to the same conclusion: these two spheres of government have to learn to live together," said Eric Adams of the University of Alberta.
---
MORE ON ALBERTA INDEPENDENCE (2019)
---
Adams says talk about using the notwithstanding clause for certain federal laws doesn't is misleading, because that's not how the clause works. Adams says it can only be used to opt out of certain charter provisions.
"It's just not possible for it to be used to say 'we don't like federal laws in environmental protection,' or 'we'll use the notwithstanding clause to stop the regulation of heavy industry.' That's impossible."