One interface to rule them all: Simplifying business security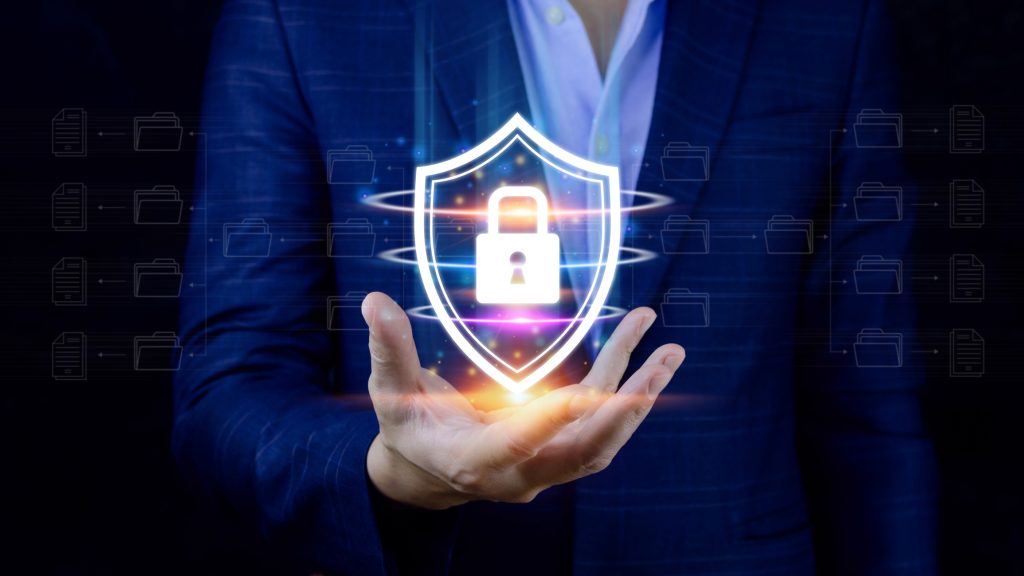 Posted September 26, 2023 11:41 am.
A security system is a necessity for any business, but a truly effective security solution is when multiple systems work together to protect your business, employees, assets, and property from loss, potentially saving businesses millions of dollars in prevented theft or damage, or even generating savings from newfound efficiencies.
The key is all in the integration. Anyone can have several systems installed at their premises, but when access control, video surveillance, intrusion alarm, intercom, and even environmental sensors communicate with each other, it's a game changer for your business' security program. Wilsons Security's knowledgeable team are experienced in the art of professional systems integration to help business owners meet their security goals.
It's important that your security consultant understands your business and makes recommendations with your unique objectives in mind. Mykal Ammar, Wilsons Security, Edmonton office, "I always start by visiting clients at their business, where I take the time to listen and see what challenges they may be experiencing and what their objectives are. After I have a thorough understanding of things like the building layout, what kind of traffic they get, how many employees they have, whether there are any external buildings, and other considerations, I make a recommendation."
Simplicity wins. Business owners and managers are busy, and dealing with multiple systems at one site, or even varied systems across different business locations, creates confusion, inefficiencies, and unnecessary complications. A professionally-integrated security solution is a great way to combat the complexity, because all systems are brought together and managed in one central, easy-to-use interface. Wilsons Security provides clients with a dashboard for controlling all their systems, including customized notification and reporting settings.
So what types of systems can be integrated? Wilsons Security's team can help integrate any and all of the following:
Access control systems that monitor comings and goings and help you manage access to your business at certain times of the day, or even restrict certain rooms to certain employees
CCTV cameras for high-definition video surveillance and video analytics that track traffic patterns or unusual activity
Theft prevention solutions such as perimeter alarms, panic buttons, railings, turnstiles, and vehicle gates
Environmental sensors that support loss prevention by monitoring temperature-controlled assets (like grocery store freezers or greenhouses), as well as flood notifications (alerting you to pooling water before costly damage occurs)
Active Directory in order to connect security systems to a business' central IT user management software
Wilsons Security has seen many clients reap the benefits of a professionally-integrated system. The leading objective of some of Wilsons' multi-site retailer clients is to reduce the risk that can arise from user management in various systems at multiple store locations. Brandon Yould, Wilsons Security, Dartmouth office, says "Wilsons can integrate all aspects of a security system with a business' Active Directory, so when an employee departs, the user can be deleted from just one place, the Active Directory, and then be subsequently, automatically removed from the alarm system, the intercom, the access control system, the CCTV system, and all other systems. It reduces the risk of missing something and giving access to a former employee or someone who shouldn't have access."
"In fact," Yould continues, "the best systems integrations, once set up, are very hands-off for our clients, working together in the background to help increase operational efficiency by bringing everything together under one simple interface, so managers and business owners only have to do something once, instead of making changes in several systems across different sites. This has freed up our clients' time so they're not bogged down in the systems and they're able to focus on growing their business." Multi-site retailers aren't the only businesses that can find efficiencies in integrating with Active Directory; any business requiring multiple systems with multiple users, including manufacturers, warehouses, and property management firms, can benefit too.
Other Wilsons Security clients have been able to increase operational efficiency and prepare for future upgrades through professional security integration. Mykal Ammar recalls a client who was dealing with five separate accounts across four different locations. "Each time a code had to be changed or a service call was required, the manager had a hard time reaching their service company to complete the task, so they switched their provider to Wilsons. We were able to take over all of their buildings' systems and upgrade them. We added their users, set up their notifications and daily open/close reports, and configured their dashboard, so they can access all of their locations from one simple interface. The client can now manage their own users without the delay of having to call a third party every time they need to add or delete someone's access. In addition, they can use their dashboard to control all of their security systems." The client is now also set up to be able have additional systems integrated in the future, including solar management for their existing solar panels.
Wilsons Security has a local team based in Edmonton, as well as offices in Atlantic Canada. Visit wilsonssecurity.ca or call 780-453-3388 to learn more about how professionally-integrated security solutions can help you achieve your business goals.
This Content is made possible by our Sponsor; it is not written by and does not reflect the views of the editorial staff.