Canada's nurses exhausted, fed up, calling for action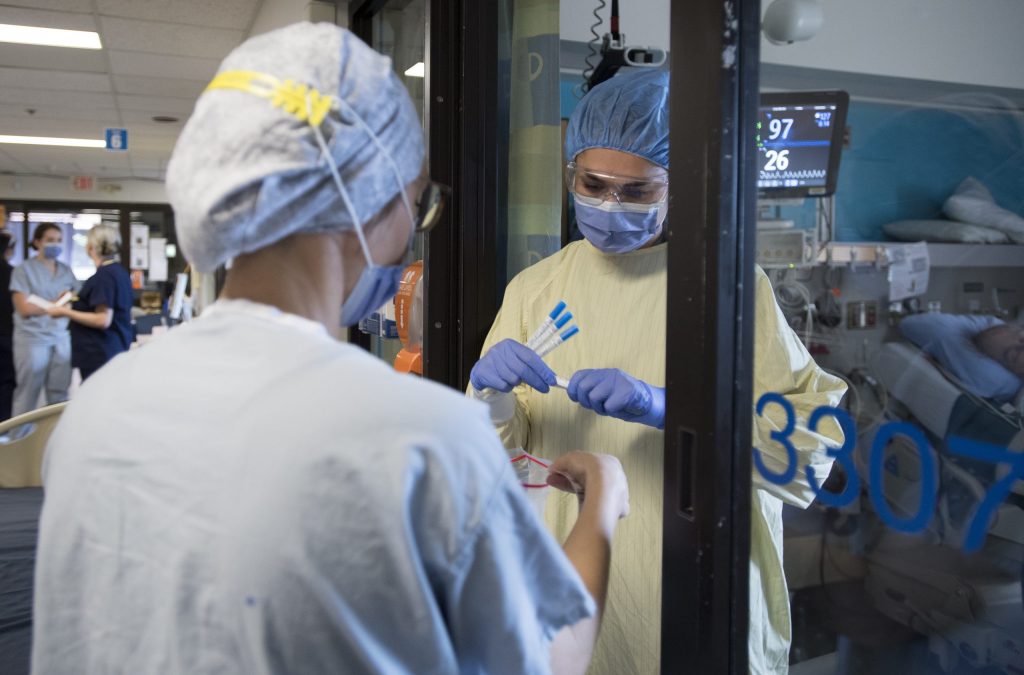 Posted July 5, 2022 5:43 pm.
The Canadian Federation of Nurses Unions (CFNU) has launched an ad campaign to call for action, saying their members are over-worked.
The union started the campaign last week to take their message to the premiers and the public in local and national newspaper ads, a billboard on the route to the premiers' meetings, social media, and digital advertising. This comes just ahead of the premiers' meeting next week, as they prepare to meet at the upcoming Council of the Federation — the annual meeting of premiers.
Linda Silas, president of CFNU, says health care is the number one priority in the premiers' meeting. She says nurses are suffering, many are quitting, and some are refusing to take full-time positions.
Nurses are both sounding the alarm and bringing forward concrete proposals to governments to address staffing shortages, better support nurses, improve patient care, and protect public health care.https://t.co/8XdSaDqYvY #TrustNurses #NurseTwitter #cdnhealth #cdnpoli #canlab

— Canada's Nurses (@CFNU) July 5, 2022
"We will see next week how many other premiers will answer to our call to work with us to fix this problem now, so we can give the surgeries that are needed, give the cancer treatments that are needed, make sure we have primary health care in this country from anywhere we live," Silas said.
She believes the pandemic has caused a strain on the health-care system, but that system should be built to deal with crisis situations.
"In every province and territory we're experiencing a severe to a crisis-level nursing shortage, and other health-care professionals too, that is impacting the delivery of patient care," Silas said.
'Light at the end of the tunnel'
Silas says the light at the end of the tunnel can be given by proper funding, retaining and attracting nurses, and bringing internationally trained nurses into the system.
She asks the government on all levels to improve the work environment and better address mental health needs to make nursing more attractive as a career choice.
---
READ MORE:
---
When asked about COVID-19, Silas said it is still there, but the numbers and hospitalizations are not as high as before, as we have high vaccination rate in Canada.
"It's one of those diseases we're going to have to live with it," she said.
She adds every fall, there is a concern in Canada about a new wave, but nurses will be vaccinated and wear protective equipment. She asks for disability plans for nurses who are affected by COVID-19 and are not able to work full-time anymore.
The CFNU is Canada's largest nurses' organization, representing Canada's frontline nurses in every sector of health care.