EDMONTON (CityNews) – Edmonton police have charged two men in relation to a series of cannabis store robberies.
In early December, police reportedly responded to a robbery at a cannabis retailer in the Girard Industrial area.
READ MORE: Edmonton police looking for cannabis crooks
After receiving numerous tips from the public, police were able to arrest two men.
39-year-old John Wayne Anderson and 30-year-old Jason Denis Catt, one of Anderson's accomplices.
The pair are facing 60 combined charges including robbery with a firearm.
Edmonton police are still searching for the third suspect, pictured below, and encourage anyone with any information to contact them at 780-423-4567 or Crime Stoppers by calling 1-800-222-8577 or online.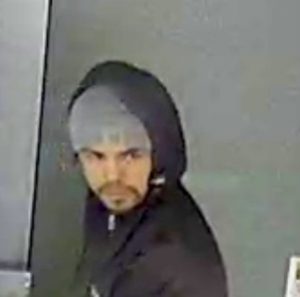 Edmonton police would like to thank everyone who helped provide tips during the investigation.