EDMONTON – Homicide Unit is investigating after a missing Edmonton Woman was found dead.
Patricia Wendy Pangracs, 32, was reportedly last heard from on Saturday, June 8, 2019 and was reported missing a month later.
In August, Edmonton police conducted a search in Strathcona County, after police determined events had led her there.
In the fall, police expanded the search, which lead them to finding remains of a body, later identified as Pancracs.
Police say the investigation is still ongoing, but they do believe foul play was involved.
Investigators believe she was travelling in a white 2011 Cadillac CTS, with visible damage on the front passenger bumper.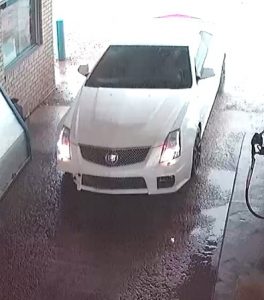 EPS would like to thank everyone involved with the search and rescue efforts which assisted in the recovery of Pangracs' remains.
Anyone with any information regarding Pangracs' death is asked to call the EPS complaint line at 780-423-4567 or Crime Stoppers at 1-800-222-8477 or online.