Affordability crisis putting Canadian dream at risk: poll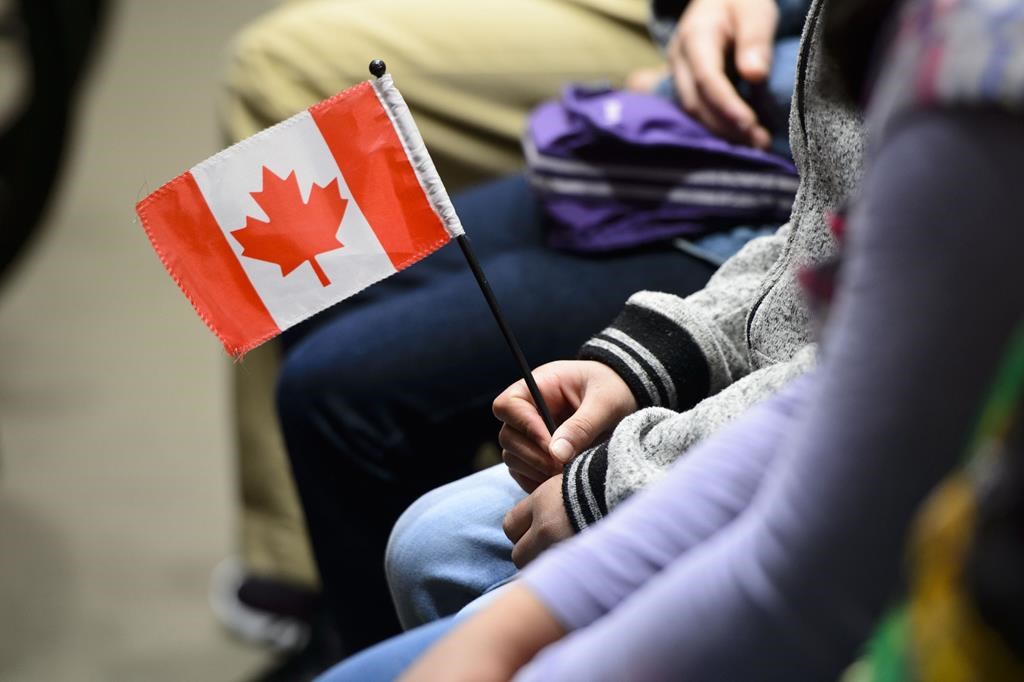 Posted November 20, 2023 5:25 am.
Last Updated November 20, 2023 11:52 am.
An affordability crisis is putting the Canadian dream at risk for immigrants, according to a new Leger poll done exclusively for OMNI News.  
The survey finds two-in-five (42 per cent) immigrant households are struggling to make ends meet, with the number increasing to 54 per cent when surveying those who moved to Canada within the last five years. 
It's not a surprise to Mary Ann Llanera and Vanessa Viloria. Factory workers by day and cleaners by night, they each work two jobs to afford living in Canada – 13 years after arriving from the Philippines. On top of this, they also do what many immigrants do: send money back home.
"Monday to Friday, you're going from 6 a.m. to 11 p.m., five hours of sleep," said Viloria. "Time is precious now that you have to be awake because one day you'll sleep forever."
The Leger-OMNI poll, one of the largest polling samples of immigrants in recent years, surveyed 1,522 immigrants across Canada between Oct. 18 and 25. It is one of the few polls specifically surveying immigrants.
The research finds the cost-of-living crisis is hitting immigrants hard. Eighty-three per cent polled feel affordability has made settling more difficult. While financial or career opportunities were the motivating factor for 55 per cent of immigrants' journey to Canada, just under half surveyed think there are enough jobs to support those coming in. 
A quarter (24 per cent) feel their experience in Canada has fallen short of expectations.
"(I) am already thinking if coming to Canada was the right decision," Gagan Monga, who moved to B.C. from India late last month, said in Punjabi. "I have a commerce background but have to start working at a minimum wage."
"Many immigrants face challenges in having their foreign credentials, education, and work experience recognized in Canada," added Michael Batu, who teaches economics at the University of the Fraser Valley. "This can result in underemployment where skilled immigrants are working in jobs that don't match their qualifications."
Limited job prospects play a role in what appears to be an eroding Canadian dream, which respondents overwhelmingly define as having a stable and good quality of life, personal freedom, and the need for career opportunities. But 58 per cent of the respondents in the OMNI-Leger poll feel this Canadian dream is eluding their grasp.
"I don't think it's feasible to come here if you don't have money," said Sophia Simmons, who immigrated from Bermuda in 1987. "It's really hard and I feel like the government is struggling a lot with it."  
Poll respondents agree. 
Seventy-one per cent said Canada has not thought through a strategy for settling new immigrants. With Canada projecting to welcome 500,000 immigrants annually by 2026, experts say the time is now to ensure the right supports are in place. 
"What we really need to see is all levels of government cooperating with each other, understanding that the infrastructure needs support because if we're bringing in immigrants, we need to have the proper infrastructure," said Cristina Guida, an immigration partner with Green and Spiegel LLP. 
Last month, federal Immigration Minister Marc Miller revealed Canada is stabilizing its immigration target for 2026 to support sustainable growth. He also announced measures to transform the country's immigration system. This includes integrating housing, health care and infrastructure planning in collaboration with provinces, territories and municipalities in its immigration planning, as well as improving the International Student Program.
Miller also announced the building of an advisory body of newcomers with experience in immigration to inform program and policy improvements, and the creation of a Chief International Talent Officer position to align immigration programs and pathways more effectively with the labour market.
While newcomers await such changes to improve the system, some like Jason Avenido say their aspirations may have to take pause. Avenido is hoping supports arrive for the next generation.
"(The) number one dream of mine is my kids will be here, they'll get PR (permanent residency) and citizenship.  They'll get good education here," said Avenido, who is preparing for the arrival of his family in Canada.
"That's my only dream for my kids. For me, no more. It's all for my kids."