University of Alberta fires Sexual Assault Centre director for signing letter questioning Hamas rape reports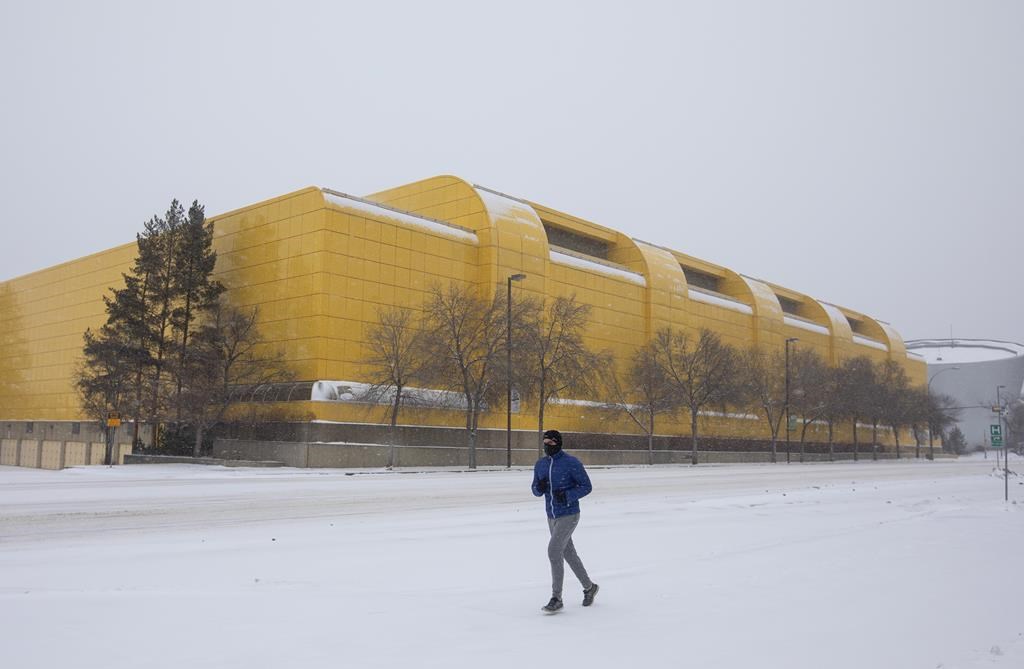 Posted November 19, 2023 9:43 am.
The University of Alberta fired its Sexual Assault Centre director for signing an open letter questioning sexual assault and rape claims against Hamas during the Oct. 7 attack in Israel.
Samantha Pearson's use of the centre's name was "improper and unauthorized" and "raised understandable concerns from members of our community and the public," U of A president Bill Flanagan said in a statement Saturday.
"Effective immediately, the director of the centre is no longer employed by the university. The university has appointed a new interim director of the Sexual Assault Centre," the statement reads.
"I want to be clear that the former employee's personal views and opinions do not in any way represent those of the University of Alberta.
"The University of Alberta stands firmly and unequivocally against discrimination and hatred on the basis of religion, race, ethnicity, national origin, and other protected categories. We recognize the historical and ongoing harms of antisemitism and commit to doing all we can as a university to advance a world free of prejudice and discrimination."
Letter demands ceasefire, criticizes federal NDP leader Singh
The open letter posted online urges politicians in "so-called Canada" to "end their complicity in the ongoing massacres and genocide in Gaza, Occupied Palestine."
Federal NDP Leader Jagmeet Singh was also singled out in the letter for repeating the "unverified accusation that Palestinians were guilty of sexual violence."
"Furthermore, by failing to recognize Israeli occupation as 'terrorist' and only directing this term at Palestinian resistance, you perpetuate an Islamophobic trope," the letter reads.
"Your language is fuelling the collective trauma being experienced by your constituents, and inciting hate crimes against Palestinians and Muslims."
Along with demanding an immediate ceasefire in the Israel-Hamas war, it also calls on parliamentarians to "resign with integrity and dignity" and calls on Israel to "free all Palestinian prisoners" and "lift its siege on Gaza."
Israeli authorities stated they are investigating several cases of sexual assault and rape during Hamas' Oct. 7 attack that killed an estimated 1,200 people.
On Tuesday, Israel's national police chief showed a small group of international reporters video testimony from an eyewitness at a music festival in southern Israel.
The witness said they saw another woman being violently sexually assaulted by multiple people before being shot in the head.
At this time, officers say they are looking through 60,000 videos seized from Hamas, social media, and security cameras as well as 1,000 testimonies, calling it the country's biggest criminal case in history.
---
Related Stories:
---
Meanwhile, Flanagan apologized, saying he understands the event was "profoundly hurtful" and the university may have compromised the trust of those in the community.
"I also recognize the significant potential negative impact given the critical nature of the centre's work," his statement reads.
"On behalf of the university, I apologize for the hurt and distress this issue has caused members of our community and beyond. As a university, we commit to continued action to restore your trust."
His response follows an earlier one from the university on Friday, which said the school was "aware of this issue and has already taken steps to address the matter."
The open letter's signatories are divided into four sections: politicians, organizations, the research community, and civil society.
University of Alberta's Sexual Assault Centre is not listed in the organization section, but rather, Pearson is listed in the civil society section with her title listed as director of the centre.
Ontario independent MP Sarah Jama, who was kicked out of the NDP caucus in October, is one of two politicians who signed it, along with Victoria, B.C., city councillor Susan Kim.
Premier Danielle Smith said on X she "unequivocally" agrees with the decision by the university,
"All spaces including university campuses need to be safe for all. Anti-semitism of any kind must not be tolerated," her post reads.
Minister of Advanced Education Rajan Sawhney also said on X she condemns "antisemitism in every form."
"Vital services that provide compassion and protection to vulnerable students must be safe and accessible for everyone," her post reads.
CityNews has reached out to UAlberta for comment.
-With files from The Canadian Press