Alberta farmers experiencing drought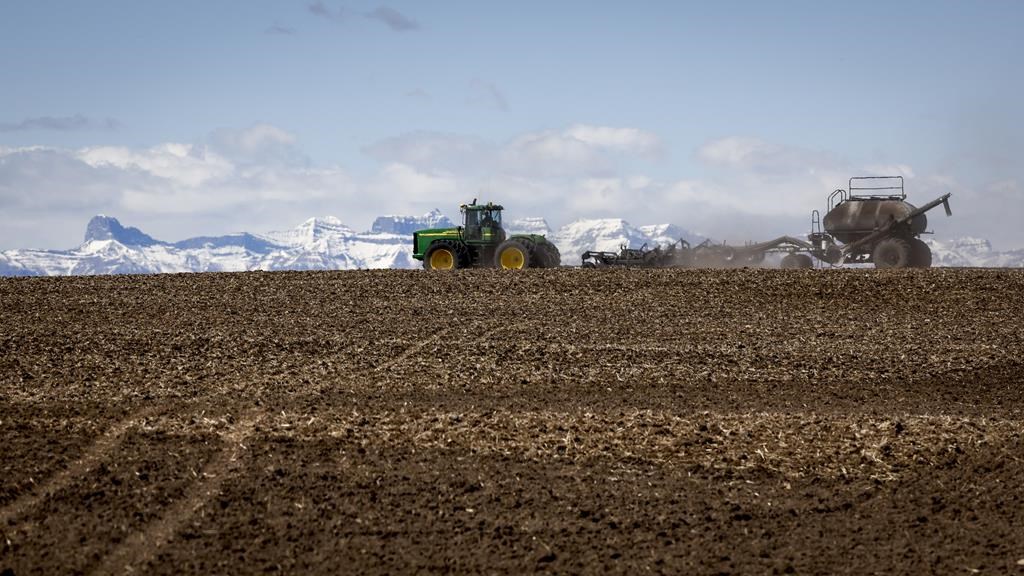 Posted August 4, 2023 3:52 pm.
Last Updated August 4, 2023 3:55 pm.
It's been a summer of fires, smoke, tornadoes, and flooding in Alberta, and for some farmers in the province, drought.
Chatsworth farm in Vermilion, is just one of those that is experiencing an exceptionally dry year.
"Moving the cattle is one thing that we have to do a lot more of when it's dry. Making sure we're not hurting those pastures, so that the animals have the grass and nutrients that they need," explained Charlotte Wasylik, Chatsworth Farm.
"Also the water. This year is the first year in my life time that I can remember driving by huge bodies of water that we call sloughs, just as the slang, but wetlands is the most appropriate name, and they are completely dried up."
Add to the struggle for agriculture producers – inflation. From fuel prices to food prices, Wasylik says farmers are feeling the squeeze.
While consumers are seeing higher prices on grocery store shelves, Wasylik encourages going directly to a farmer.
"A lot of times we can work with our customers. If you're wanting to buy a huge quantity of ground beef, we can do a really nice discount for you, especially if you're going to be a returning customer," said Wasylik.
"And you get to make that special connection, you get to know that that ground beef is singly sourced from one animal, and we can even send you a picture of the animal that that ground beef came from."
'Alberta Open Farm Days' is a chance for places like Chatsworth farm to open their barn doors and show people what farm life is all about. On August 19 and 20, the Wasylik family will host guided farm tours, an artisan market, book signings, live performances, and seed planting. Registration is free, and everyone is welcome.
"Allowing people to interact with the animals, whether it's the horses or the sheep, and just getting their hands into the sheep's wool, and looking at the animal, and making a connection so people have that stronger bond with their food, and appreciation for their food."
A pre-cursor to Open Farm Days, is 'Alberta On Your Plate'. It's a 10 day, dine around festival where restaurants across the province feature meals made entirely with ingredients from local producers. Tryst wine and small plates in St. Albert will feature Chatsworth farm rack of lamb, from August 11 to 20.