Statistics, police confirm crime is on the rise in Edmonton
A recent report by Statistics Canada shows a 13% increase in violent crime in Edmonton. Edmonton Police Chief Dale McFee is calling for change to bail reform, police resources, and taking a tougher stance on drug use on Edmonton's streets.
Posted July 31, 2023 1:33 pm.
Last Updated August 1, 2023 8:18 am.
Edmonton police have confirmed numbers released by Statistics Canada (StatsCan) last week, which indicate crime is increasing in the city.
"The 2022 Statistics Canada report shows that Edmonton has remained steady in its ranking across many categories," says Edmonton Police Chief Dale McFee.
On July 27, StatsCan released data on crime stats in Edmonton between 2021 and 2022 as part of its annual police stats report.
The report indicates there's a growing trend across Canada as the national crime rate increased.
In addition, crime severity, violent crime rate and violent crime severity also increased nationwide.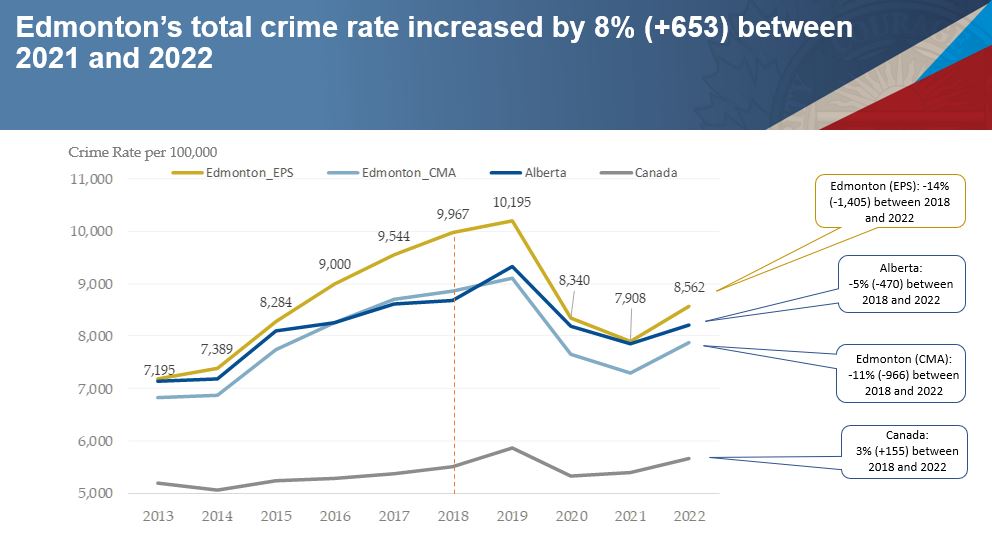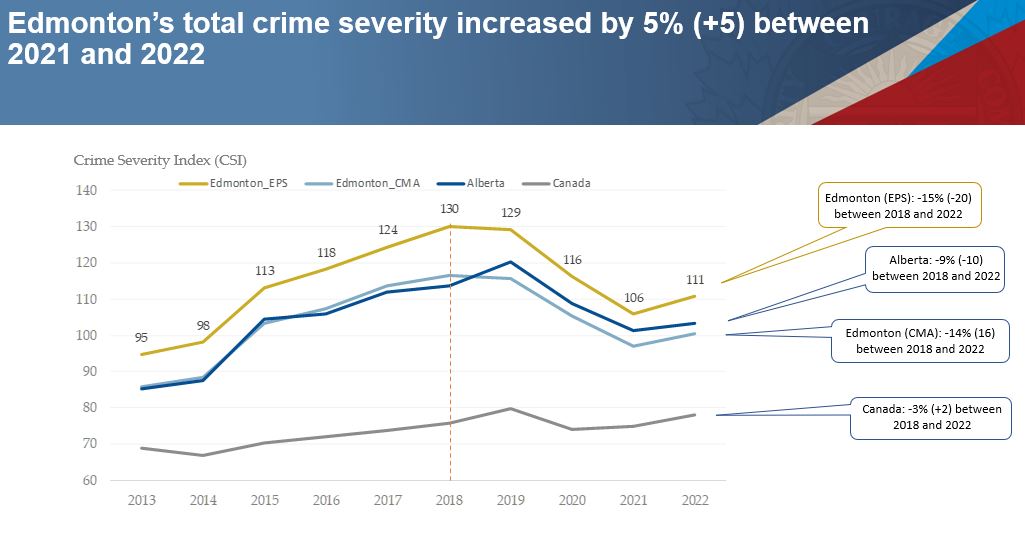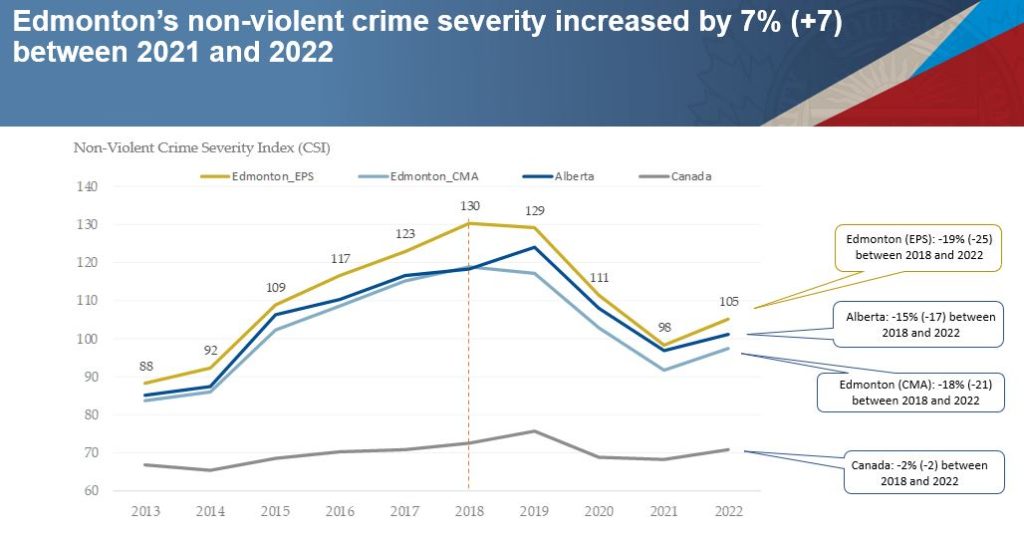 "This nationwide increase illustrates the ongoing intersection between our justice system, health care, social services and more, and shows how gaps in our services and supports are not solely a regional issue – they are impacting community safety across the country," said McFee.
"For these reasons, the Edmonton Police Service, along with the Canadian Association of Chief's of Police (CACP), will continue to advocate for reforms to our bail system and the improved integration of supports and services offered by law enforcement, government and our community partners."
The Edmonton Census Metropolitan Area (CMA) — which includes Edmonton, St. Albert, Spruce Grove, Leduc, Leduc County, Parkland County, Sturgeon County, and Strathcona County — had the sixth highest police-reported total crime rate of all 35 CMAs.
The crime rate increased by eight per cent between 2021 and 2022.
"While we are pleased to report we have not outranked other cities, we have to pay specific attention to conditions that are impacting violence in our community which is increasing and remains a primary concern," said McFee.