Latest vandalism of Leduc Pride crosswalk being treated as hate crime: police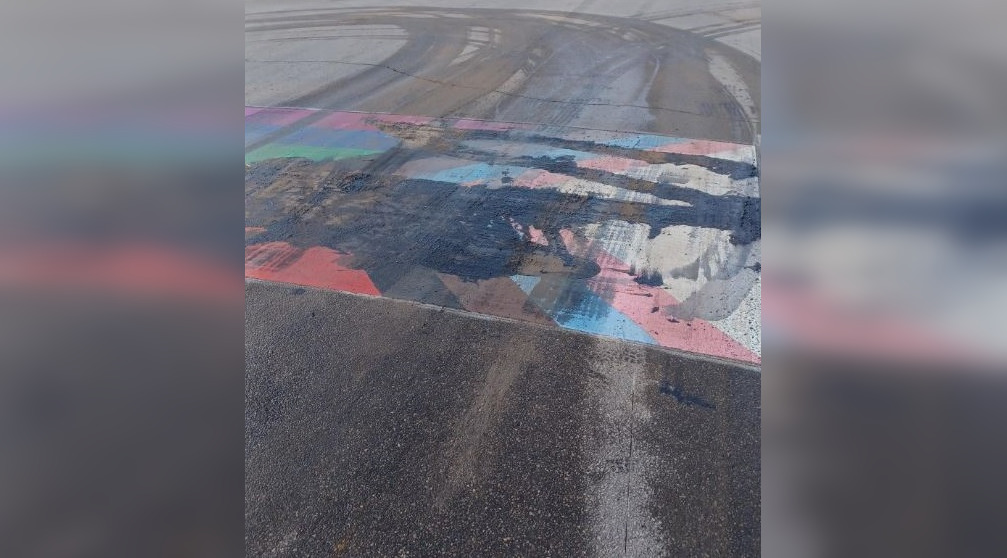 Posted July 25, 2023 2:24 pm.
Leduc's Pride crosswalk was vandalized for the second time in a month, according to police.
Leduc RCMP say they are investigating after tac oil was found all over the southbound lane of the crosswalk at 50 Street and 47 Avenue.
They believe it was done intentionally.
Police say they were notified by officials at the City of Leduc on Tuesday.
"This deliberate act of mischief to the crosswalk that was painted to recognize and support the 2SLGBTQ+ community is being treated as a hate-motivated crime," said Insp. Jeff McBeth.
"Leduc RCMP take incidents motivated by hate in our community seriously and condemns those who choose to commit criminal acts against anyone, including identifiable groups."
Mounties say the crosswalk was vandalized with black tire marks within a week of it being first painted, in mid-July.
At the time police called it a hateful and non-tolerated attitude towards the 2SLGBTQ+ community.