Roads closed by Jasper National Park, 60 visitors rescued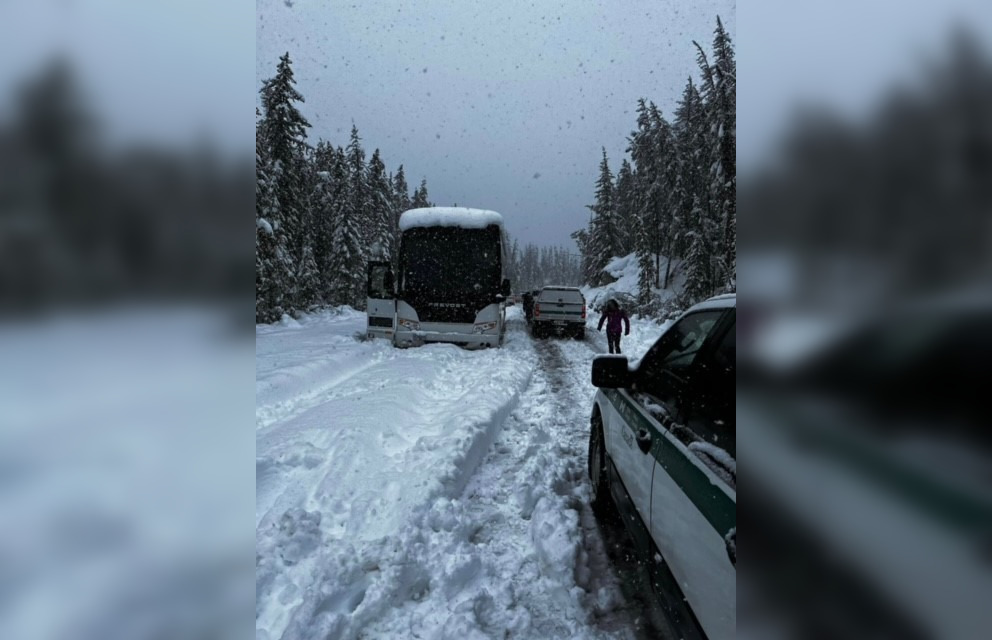 Posted June 20, 2023 3:14 pm.
Due to increased rainfall and snow in some locations, Parks Canada brought 60 visitors to safety after being stranded at Jasper National Park on Monday.
In some locations, the park received more than 100 millimetres of rain and more than 55 centimetres of snow, leading to the closures of two backcountry routes, Miette Road and Maligne Road.
The visitors stranded were hikers on Skyline Trail, paddlers on Maligne Lake, and two full busses of visitors on Maligne Road.
Parks Canada says Miette Road is open for single-lane traffic for those leaving Miette Hot Springs by 7 p.m.
Meanwhile, rangers will provide an update for the opening of Miette Road at a later date.
Maligne Road is expected to remain closed for 48-72 hours to "allow for any avalanches triggered by the storm to come down and to complete debris removal."
Parks Canada recommends calling friends or family travelling in the area. In the event a camper hasn't checked in or arrived at their destination, those connected are asked to call Parks Canada Dispatch at 780-852-6155.
Those aware "of a motorist who hasn't reached their destination" are asked to call RCMP at 780-852-4848.
Rangers ask visitors to check 511 Alberta or call 511 for the latest road conditions.