Edmonton teacher berates Muslim students for skipping Pride events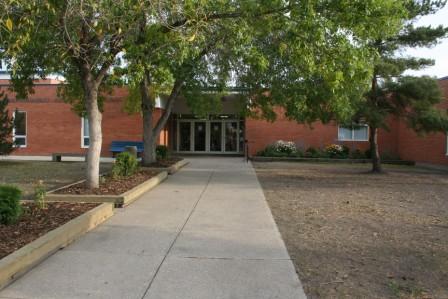 Posted June 7, 2023 1:34 pm.
An Edmonton school board says it's taking action after audio of a teacher berating Muslim students for skipping Pride month events was shared online.
In the recording posted to social media Monday, an unidentified teacher at Londonderry School can be heard telling students who decided to go to the mall that they didn't respect Pride events.
"'I'm going to show my opinion by hanging out at the mall,'" the teacher can be heard saying. "But meanwhile all of those kids who are involved… they're here when we did Ramadan… and they're showing respect to the class for your religion, right. For your beliefs. It goes two ways.
"If you want to be respected for who you are, if you don't want to suffer prejudice for your religion, your colour of skin, your whatever, then you better give it back to people who are different than you. That's how it works. It's an exchange."
The teacher goes on to say Pride events in Canada are important especially given the situation in other parts of the world.
"As I told you, in Uganda, literally if they think you're gay, they will execute you. If you believe that kind of thing, then you don't belong here," the teacher says.
"Because that is not what Canada believes. We believe in freedom. We believe that people can marry whomever they want. That is in the law. And if you don't think that should be the law, you can't be Canadian. You don't belong here and I mean it."
Edmonton Public Schools says it's taking action against the teacher but wouldn't specify what, claiming privacy concerns.
EPSB adds it continues to tout diversity and discussion about inclusion, acceptance and kindness.
In a statement, the National Council of Canadian Muslims called the teacher's comments deeply Islamophobic, inappropriate and harassing.
"This is unacceptable," the NCCM wrote. "While we know that the school administration has apologized for this behaviour, we will be following up to determine what steps are being taken to challenge hate and discrimination."
Several online comments called for the teacher's dismissal.
Edmonton Public first recognized Pride week in 2019.