Alberta's United Conservative government releases 'aspirational' plan on climate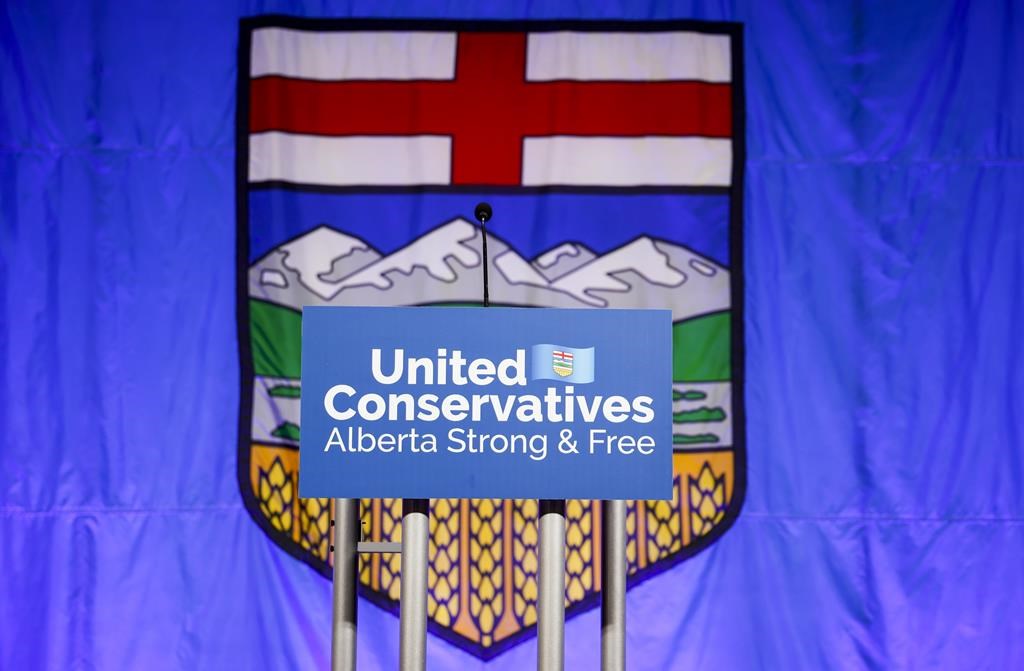 Posted April 19, 2023 12:52 pm.
Alberta's United Conservative Party government released a climate plan Wednesday that it hopes will take the province to net-zero carbon emissions by 2050 without offering many details, targets or new measures to get it there.
"You can't just pick random targets with a random date and say we're going to get there," said Environment Minister Sonya Savage. "We have to do the hard work and that's what our plan is going to do."
The plan, which the government describes as "aspirational," relies heavily on technologies such as carbon capture and storage, and describes past measures the province has taken to bring its greenhouse gas emissions down.
But new measures in the plan largely revolve around promises and studies.
Alberta is to look at lowering the cap on oilsands emissions, if industry can show it's practical, said Savage. The use of more renewable fuel will be considered.
A new committee of Indigenous people and youth is to be formed. The government is to consider the climate effect of its land-use decisions, Savage said. Alberta has asked for proposals for consultants to go through the provincial economy sector by sector and analyze what's achievable, she said.
The plan contains no interim targets for reductions, spending or investment. Nor does it propose regulation or legislation to move the province toward net-zero.
Savage said there's no point having those until the background work is done.
"The question isn't whether you legislate the targets," she said. "It's about having realistic pathways to get there and providing the supportive policies."
Savage said she recognizes it's getting late in the game for developing a climate policy.
"We're behind. I wish this plan had been out two years ago. We know we have work to do."