Amputations due to frostbite in Edmonton more than doubled, reached 10-year high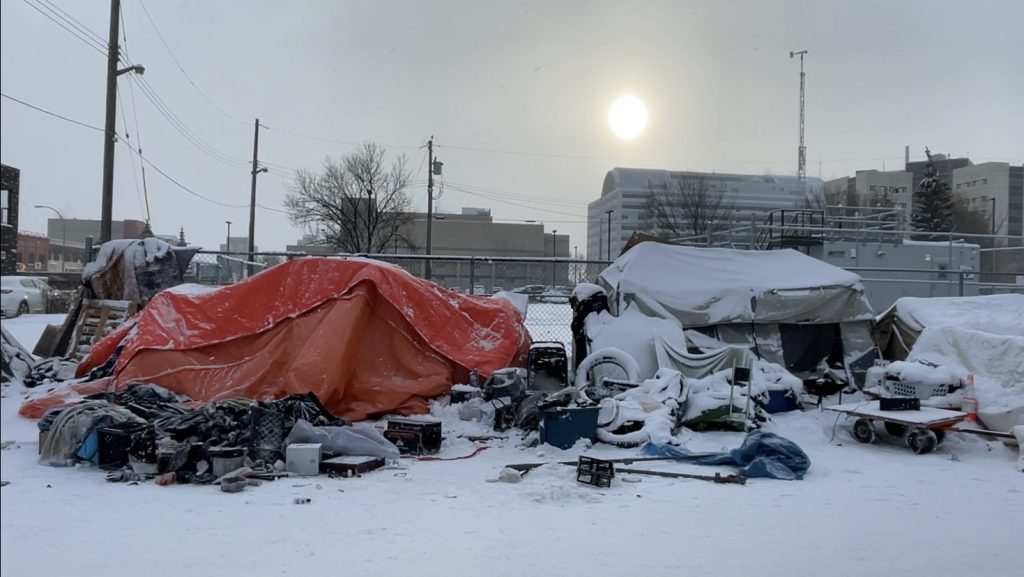 Posted January 11, 2023 6:40 pm.
Last Updated January 11, 2023 6:41 pm.
There were 91 amputations due to frostbite performed in the Edmonton medical zone between April 2021 and March 2022 – a 127 per cent increase from the previous 12-month period.
Alberta Health Services believes the rise is due to an increase in Edmonton's homeless population and a particularly cold winter.
The health authority also attributes the increase to a rise in overdoses linked to the fentanyl crisis.
"Emergency department and urgent care centre visits with a diagnosis of frostbite also increased during fiscal year 2021/22 for similar reasons," AHS spokesperson James Wood told CityNews in a statement.
Social agencies have been flagging a rise in amputations in the houseless community. But AHS previously claimed – until now – they did not track amputations due to frostbite.
"While not all homeless are unhoused during the cold winter months, many struggle with multiple issues including mental health, addictions, and general health problems," wrote Wood.
"Barriers to accessing community and health supports, especially during the pandemic, were also compounding factors that may have contributed to higher incidents of frostbite-related amputations."
The newly released data by AHS looked at amputations and hospitalizations due to frostbite in Edmonton from 2011 to 2022.
The data show there were 21 amputations with a diagnosis of frostbite between April 2019 and March 2020.
That rose to 40 amputations between April 2020 and March 2021.
There were 18 amputations between April 2021 and September 2022 – putting the city on pace for roughly 36 on the fiscal year, which would represent a drop.
The number of frostbite-related amputations does not represent the number of individuals who may have lost a body part. A single individual who needed multiple amputations could be recorded at least twice.