Inflation rate slows to 3.1% in October, still above Bank of Canada target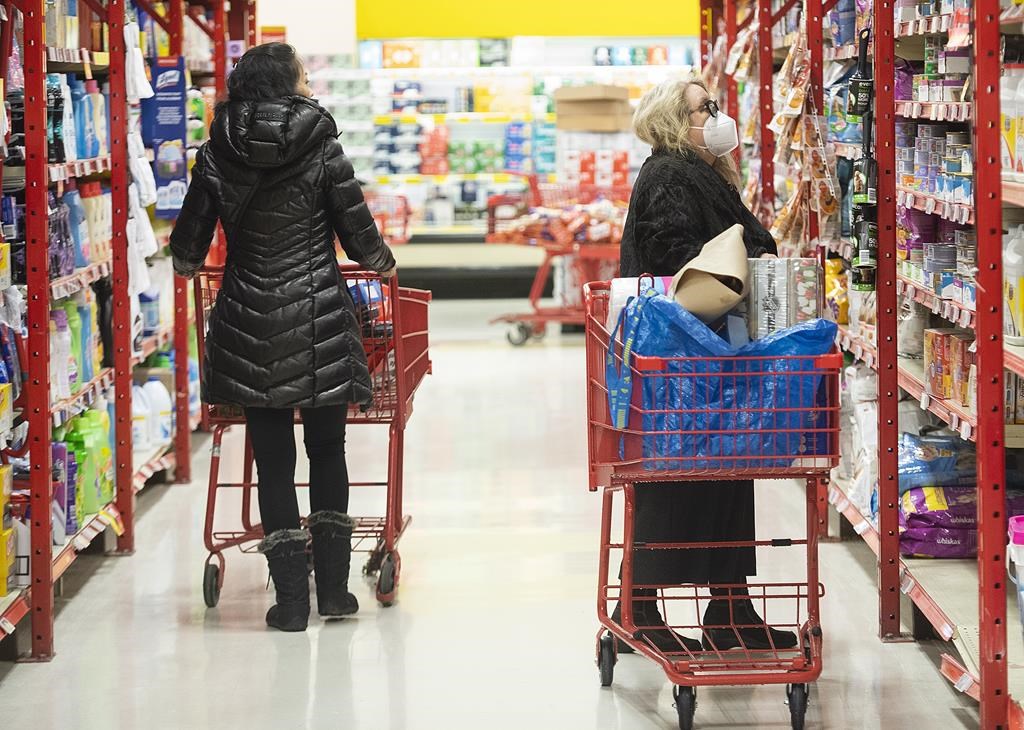 Posted November 21, 2023 2:00 am.
Last Updated November 21, 2023 7:00 am.
OTTAWA — Statistics Canada says the inflation rate slowed to 3.1 per cent on a year-over-year basis, down from 3.8 per cent in September.
The drop came as the price drivers paid for gasoline in October fell 7.8 per cent from a year earlier, compared with a 7.5 per cent increase in September.
Excluding gasoline, Statistics Canada says the consumer price index was up 3.6 per cent for October, following a 3.7 per cent increase for September.
The agency says the largest contributors to inflation for the month continued to be mortgage interest costs, food purchased from stores and rent.
While grocery prices continued to rise faster than overall inflation, Statistics Canada says their pace of increases continued to slow. Grocery prices were up 5.4 per cent in October compared with a 5.8 per cent move higher in September.
The inflation report comes ahead of the federal government's fall economic update expected this afternoon.
This report by The Canadian Press was first published Nov. 21, 2023.
The Canadian Press